Last Updated on May 31, 2021
If you know anything about Ghost Hunters, then you definitely know Grant Wilson. Wilson led a team of paranormal experts around the country, investigating locations that were reported to be haunted.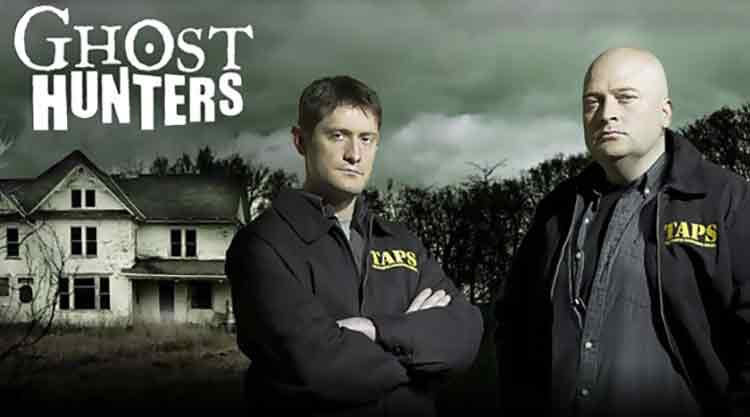 The popularity of the show was built on the dramatic, and sometimes scary ghost hunting, drawing viewers (like you and me) in. I can recall many nights where I sat in darkness binge-watching Ghost Hunters, seeing Wilson and his team move around a dark screen holding their EVP waiting for it to beep.
The show ended in 2016, just two years after Wilson left. Keep reading below to find more out about Grant Wilson and why he left Ghost Hunters.
Who is Grant Wilson?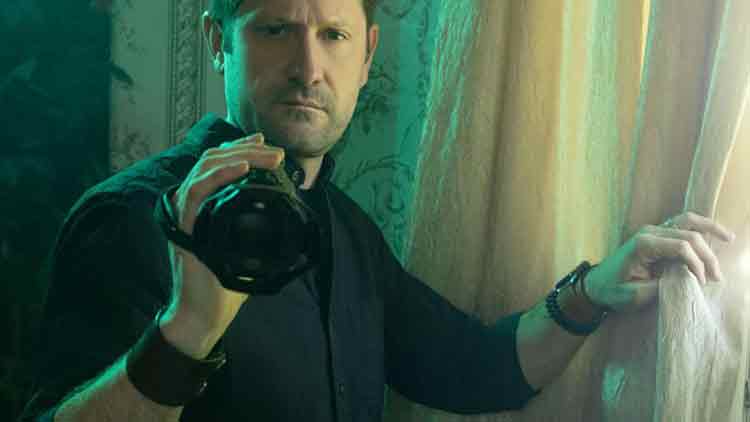 Apart from being the star of Ghost Hunters, Grant Wilson also co-founded The Atlantic Paranormal Society (TAPS) with fellow Ghost Hunters star Jason Hawes. TAPS is an organization that investigates reported paranormal activity, and ultimately became the source for Ghost Hunters.
TAPS originally started as just Wilson and Hawes, but when it was picked up by the SyFy channel, it grew into something amazing. TAPS still maintains their website so if you are interested, definitely check them out. Although Ghost Hunters became widely popular, the website still looks like the page of a local ghost hunter group.
The show became the trademark of the SyFy channel and inspired three spin-off series; Ghost Hunters International, UFO Hunters, and Ghost Hunters Academy. Ghost Hunters began in 2004, and just four years later in 2008, Travel Channel began the show, Ghost Adventures. The show follows a very similar format, following Zak Bagans and his team as they investigate haunted locations. Ghost Hunters wasn't the first of the paranormal investigation genre, but it definitely made the genre rise in popularity and paved way for future paranormal investigation shows.
Why did Grant leave?
There are rumors all over the internet as to why Wilson left Ghost Hunters, but first, let's stick to his own reasoning that was explained on the show.
On February 12, 2012, Wilson announced that he would no longer be a part of Ghost Hunters and that his last episode would be the one airing on May 16th of the same year. The message was delivered in a very sincere manner, with Wilson becoming slightly emotional while sharing the news. In the episode, he stated;
"Eight years has put stress on us in various ways."
"While paranormal investigating has always been and will remain a passion for me, after enjoying nearly eight successful seasons on television, I have made the decision to leave the series in order to focus on other aspects of my personal life"
"I will deeply miss working with Jason and the rest of the dedicated investigators and crew that have become like family, and I wish them all the best as they continue to follow their passion and realize the vision of TAPS."
It's obvious to see why the show put an immense amount of stress on him. As with any reality television show, cameras are around for most of the day. The average person gets a little stressed being recorded for a short time, so I couldn't imagine having most of the day being recorded. Living in front of the camera can also create unhealthy habits. Wilson eventually had enough, stating;
"One night you go to bed at 6:00 am. Then, you wake up at 2 pm looking for breakfast. Then you have to go to bed that night at 9 pm to catch a flight at 7 am."
Ghost Hunters carried on for two more years, but it's hard to make a show without the person who helped create it, so after 11 seasons, the show finally came to an end. Wilson was definitely hard to replace, and the entire team felt that. The heart of the show was gone, and it was time to end it.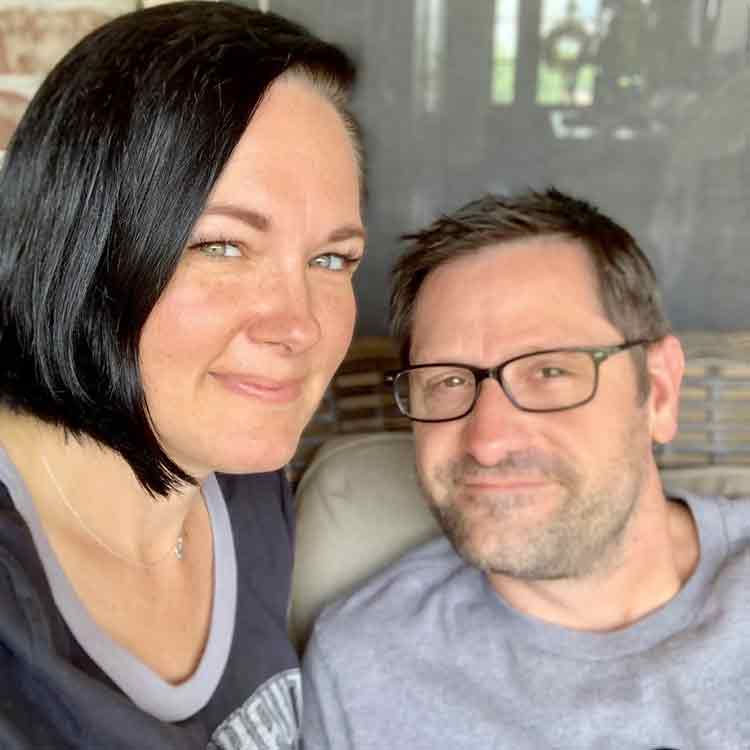 So, were there any ill-intentions? Did Grant Wilson leave for more than just personal reasons? While most of the internet agrees that Wilson left on good terms, some seem to disagree.
Before Ghost Hunters, Wilson and Hawes were co-owners of Spalding Inn, a small bed and breakfast in Whitefield, New Hampshire. In 2015, Wilson announced that they had sold the Spalding Inn. Fans believe that this caused a split in the relationship between Hawes and Wilson. Unfortunately, if you want to visit, the Spalding Inn is currently closed.
In several comments, it has also been noted that Jason Hawes doesn't follow Grant Wilson on Instagram, but Wilson follows Hawes. Sure, that could be evidence of a broken friendship, but you shouldn't put all of your trust in who follows who on Instagram. Both Wilson and Hawes most likely just wanted to get on with their lives, spending time with their families, and then eventually come back to what they love; looking for ghosts.
There is no reason to believe that the two don't have a strong friendship, with Jason Hawes stating;
"When Grant and I founded TAPS nearly 20 years ago, we never imagined that we would be able to make such an impact just by doing what we enjoy every day. I will miss working with Grant on a daily basis and am indebted to the level of dedication and expertise he has brought to our field.
I can't imagine having a better partner through it all – both on the show and off. Grant and I, along with our spouses and children, are all like one big family. While I fully support his decision to move on from the series, this longtime friendship – as well as our business partnership – will continue off-camera for years to come."
If you had any remaining doubts about whether or not there was any break in their friendship, Hawe's quote should have cleared that up. Although the business partnership mentioned is gone, they still have their longtime friendship.
What is Grant doing now?
So, we know that Wilson left Ghost Hunters, but what is he going to do now? Between 2012 and now, he has definitely kept himself busy. Ghost Hunters was still near and dear to him, as he made a guest appearance on the 200th episode of the show. This special ran for 2 hours and premiered on October 22, 2014.
Wilson took his adventures elsewhere as well. In his time after leaving the show, Wilson became Vice President and Art Director of Rather Dashing Games. The company specializes in board games, and even has a game called, 'Graveyards, Ghosts & Haunted Houses'.
Wilson has said during interviews that music is a very important aspect of his life, so after leaving the show he continued to pursue music with his band, Carpetshark, as well. Carpetshark hasn't been active in a few years; they haven't produced any new music or performed concerts in a while.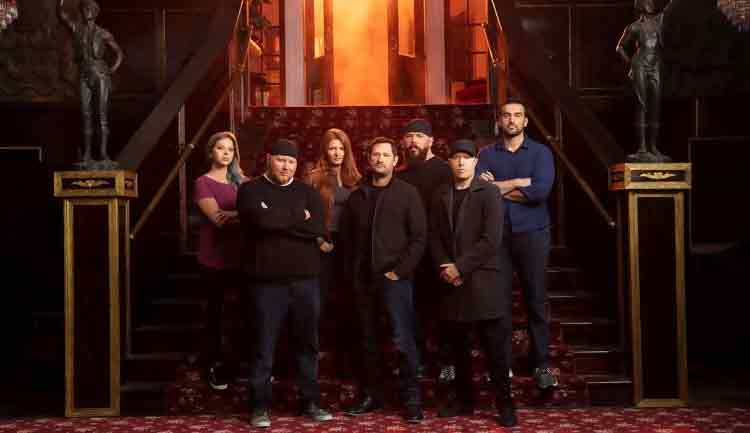 In June of this year, A&E announced a Ghost Hunters reboot, with Wilson leading the new team. The show premiered on August 21st and will have 20 episodes in the season, so be sure to tune in.
Besides working on his new show, Wilson keeps incredibly active on Twitter, replying to fans who tweet out to him about the show. If you watch the reboot and have a burning question, tweet to him and he may even reply back.
Unfortunately, Grant Wilson and Jason Hawes aren't going to be reunited just yet. Hawes along with two former Ghost Hunters stars, Steve Gonsalves and Dave Tango, are the new stars of Ghost Nation airing on Travel Channel. This show definitely follows the Ghost Hunters style, so Hawes and his team will feel right at home.
For now, the two original Ghost Hunters stars are competing on rival shows, and it will be interesting to see which one wins more fans. If you came looking for a scandal about Grant Wilson leaving the show, you may be disappointed. His departure was a disappointment, but it was not filled with bad intentions and didn't cause any friendships to be broken. The two new ghost hunting shows are a bit of 'friendly rivalry' between two long-time friends.