Last Updated on February 14, 2022
About Dream Interpretation
When you dream, your subconscious mind uses symbols to communicate ideas to your conscious mind.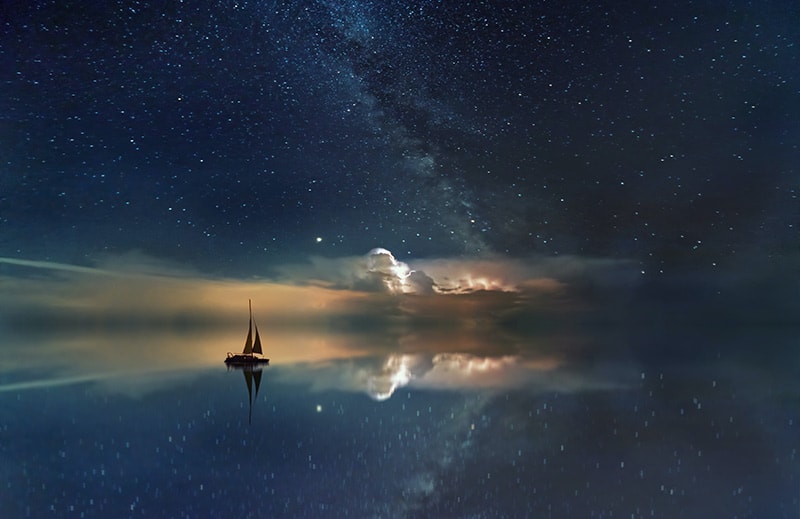 Freud, Jung, Adler, and others believed that the thoughts we have when we are awake affect the content of our dreams.
Your dream might indicate how you are feeling at a particular time in your life.
If you dream that your teeth are falling out you could be worried about growing old.
Your dream could be making you more aware of your emotional state.
Dreaming that you are falling could mean that you are feeling insecure and helpless. Dreaming of a spider can imply that you are feeling creative.
Your dream could be warning you about something you may have not noticed in waking life.
If you are afraid of snakes, a dream about a snake might be a warning for you to watch out for a danger that has slipped by you unnoticed.
A dream can identify a wish. Catching a fish can symbolize success.
Perhaps you have been hoping for a job promotion. It can also reveal fear. If you dream someone is chasing you, you may be worried about being in a dangerous situation.
Our dream dictionary contains the symbols that commonly appear in dreams and their possible meanings.
Because your dreams are personal, the meaning of your dream will depend heavily upon your culture and your personal experiences.
A turkey may represent gratitude to someone from a country where Thanksgiving is celebrated, but it may not have the same meaning for someone from another country.
A snake may not represent a danger to someone who works at the reptile house at the zoo. A church in a dream might have a different meaning for a Christian than for an atheist.
Because the meaning of a dream symbol can differ from person to person, our dream dictionary provides a variety of interpretations for each dream symbol. When using this dictionary, you should think about what is happening in your own life, and what is important to you.
Although dream interpretation depends on the individual, Jung believed that because all human beings share some innate biological tendencies, some dream symbols mean the same thing to everyone.
These symbols appear not only in dreams but also in old stories, such as fairy tales. Jung called them "archetypes."
An example of an archetype is the wise old man or father figure.
When you attempt an analysis of your dreams, it is important to remember that the things that you see and experience in your dreams are only symbols.
You should rarely take them literally.
For example, a dream about death or about someone dying could represent a change in your life – the ending of something old and the beginning of something new.
It probably does not mean that somebody actually is dying or going to die.
Some dream dictionaries and dream interpretation sites will tell you that your dreams can predict the future.
They cannot.
However, your dreams may allow you to see clues that have been stored in your unconscious mind. Your conscious mind will then put these clues together to help you understand how events will unfold in waking life.
While dreams cannot help you predict the future, they can help you have more control over what happens in your future.
For example, once you understand that a dream about drowning can mean that you are feeling overwhelmed by your emotions, you can try to find out what events in your life are causing you to have such a strong emotional reaction.
You can then do something about them.
Understanding your dreams can help you to understand yourself better, and so take action to improve your life and the lives of those around you.  
How to interpret your dreams
Step 1:
Step 2:
Step 3:
Step 4:
What does your dream mean?